Eating plant based isn't just a fad, it's actually quite beneficial. Studies have shown that eating a plant based diet can increasingly improve your health. Fresh fruits, vegetables, whole grains and legumes provide the body with more nutritional value than you think! These foods are rich in vitamins and minerals, full of fiber, free of cholesterol, and low in calories and saturated fat. Eating a variety of these foods provides all the protein, calcium, and other essential nutrients your body needs.
Transitioning to a plant-based diet doesn't have to be hard. The best way to introduce this diet is by easing your way into it.
Slow and Steady
If you're considering making the transition to a plant-based diet, start by cutting out meats and dairy products that you don't typically eat on a regular basis. If you don't eat red meat often or occasionally have creamer in your coffee, don't order a steak the next time you eat out and tell the barista to hold the creamer, take your coffee black or substitute it with non-dairy milk. By making small changes you can increase your chances of sticking to this diet long term. As time goes on, you can gradually cut out other meat and dairy products as you see fit.
Stock your fridge and pin some recipes
Eating and cooking plant-based doesn't have to be all that complicated. Pinterest is a great tool to use when you're looking for easy yummy recipes! Pin a few of your favorites and on your next grocery run, purchase the ingredient list that the recipes call for and start experimenting with it!
If cooking and shopping isn't your favorite thing to do, we have a huge meatless menu that has a variety of vegetarian and vegan friendly options that can certainly help you make the transition of eating a plant-based diet much easier! Not to mention, our meatless meals are DELICIOUS and NUTRITIOUS!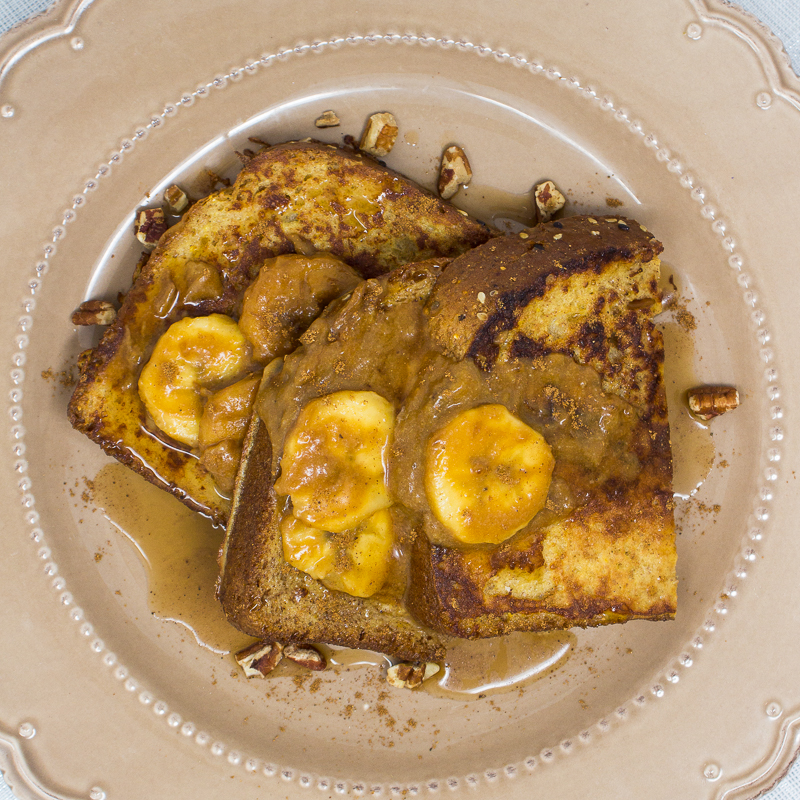 For breakfast you can try our famous Bananas Foster Vegan French Toast with Bourbon Maple Syrup!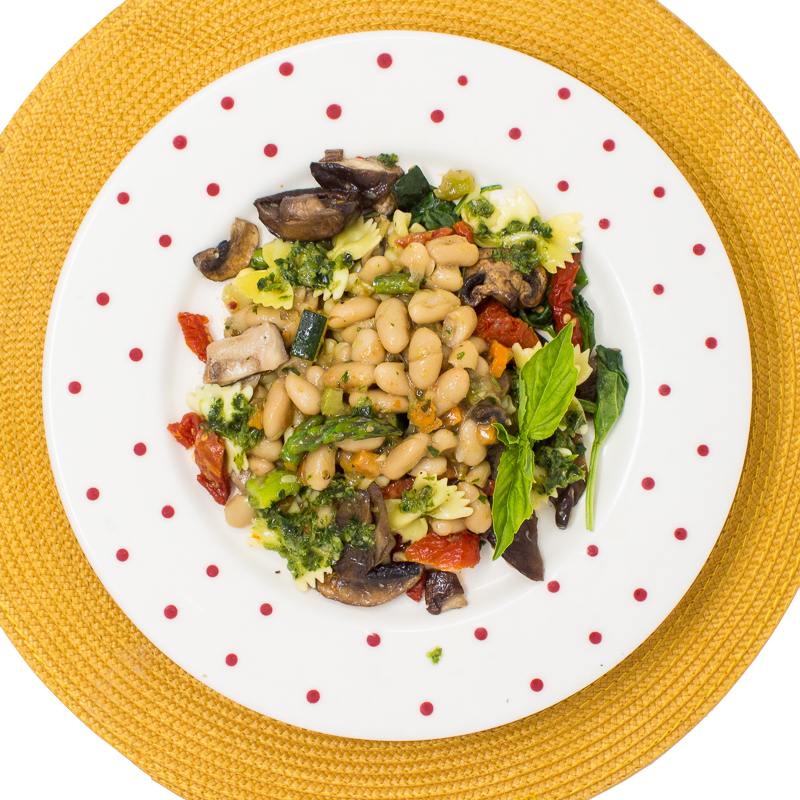 For lunch, enjoy a fresh White Bean & Roasted Vegetable Sun-Dried Tomato Pesto Pasta.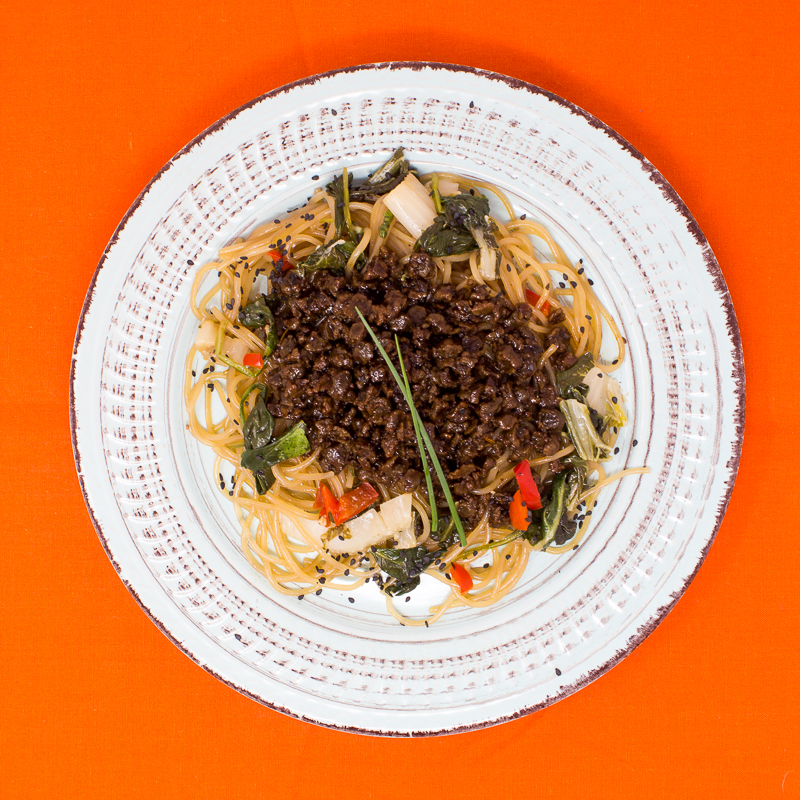 For dinner, end your night with our take on a delicious Korean inspired dish, Korean BBQ Beyond Meat with Toasted Sesame Seeds, Gochujang Bean Thread Rice Noodles and a side of Ginger Bok Choy.
Having prepared meatless meals ready-to-eat can make your journey effortlessly easy. Receive a daily delivery if you're in our daily delivery range or a weekly delivery once a week! Start your prepared meatless diet now and sign up here.
Add more Greens
In the beginning of your transition, you don't have to completely remove meat and dairy products from your diet, but you can start adding more leafy greens and vegetables. When you add more greens, try to cut back on your meat serving size. This can help make the transition much easier and give you the confidence that you can stick to it long term.
Swap In Meat Alternatives
As you add more vegetables to your diet, and you start getting used to eating less meat, you can swap in meat alternatives to eventually eliminate meat from your diet. Tofu and quinoa are protein-rich foods that make great replacement options—and if you've prepared ahead of time, these ingredients will already be in your pantry.
Connect With a Plant-Based Community
Finding people that are going through this same transition or are already plant-based, will help you tremendously! These individuals may include your friends, family members, co-workers or an online community. There are plenty of vegetarian/vegan community groups on Facebook that you can learn a great deal from. Groups like these are great because you can, ask questions, get new recipe ideas, and receive advice and support from other like-minded people.
Eating plant-based is absolutely delicious and is a great diet to stick to. Once you start your journey, you will most definitely feel a difference in your overall mood and energy. Plant-based eating has been around for centuries and will continue to help not just your health, but the world itself. If you're still debating making the transition, here's your sign to take the leap and give it shot!