Happy New Decade Familia,
This is going to be the best decade of our lives. I am humbled to be starting mine with so many thousands of you, and not just in Florida and California, but now throughout the country as our first national deliveries are officially landing on doorsteps in states from New York to Texas! None of this could have ever been possible without the unwavering loyalty of our Florida and California members over the past ten years!
This week our team pulled off one of the greatest feats yet as we launched our weekly delivery meal plan to bring the delicious quality of Catered Fit to homes across America. My vision when I started this company was to create a healthier way of living and to show America you can eat food you enjoy that is also healthy… without breaking your wallet or killing yourself in a kitchen. I'm so proud that this vision now stretches across dozens of states.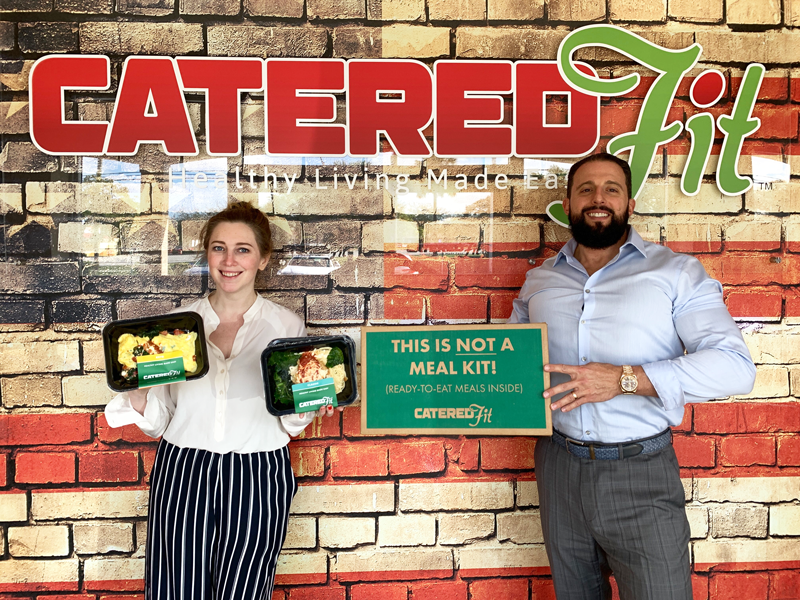 It is so important that, as a growing business, you always bring it back to the core and evaluate the needs of the member to make sure that what you are doing is in line with what people want (and need). We know that our members like delicious food. More than that, we know they like the time and convenience of not having to cook it themselves. But we wanted to learn even more. A few months ago we conducted our largest survey in company history. Our goal was to learn what all of you loved, wished could be improved, and where we were failing. It is said that surveys should take a participant no longer than thirty seconds if you want people to actually participate. We knew that what we were looking for could not be communicated in a few short questions or multiple choice answers. Instead, our survey was over thirty questions long with a written comment section and took the average participant over EIGHT MINUTES! But that was a risk we were willing to take, because we knew the content we would get back would be meaningful from people eager to share. Boy oh boy were we blown away by the sheer volume of responses we received. Over twelve hundred people took almost ten minutes of their hectic day to help us fine tune our service in advance of the new decade. We read EVERY SINGLE survey you all submitted and immediately took action!
I have always been paranoid when it comes to the quality of our product and service. Some might even describe it as manic. While others rest on their laurels and hang their hats on yesterday's achievements, I have instilled a different culture in our facilities on each coast. As our team has heard me yell on countless occasions "We are always just one average meal from going out of business!" While raising a bar to such levels has likely shortened my life, I am certain it is why we have so many thousands of members that have been loyal to our brand for so many years.
Many of you said you wished you could choose from any of the meals plan (Classic, Paleo, Meatless, and now Keto) without having to pay the increased combo pricing. You spoke and we listened. Today EVERYONE is on combo and no one will pay extra for it. Many of you also said that once taxes and delivery fees were factored in that the service was becoming a bit pricey. So, late last year we successfully lobbied FL state legislature to make our service tax free. As we sit here today everyone has the flexibility of our combo meal plan offers AND we've even reduced our overall prices.
There was one finding in this survey that totally caught us off guard. As many of you know, we retracted our launch of a Keto meal plan in January 2019. While Keto is effective for short term weight loss, I was very uneasy offering a meal plan consisting of mostly animal fats. Of the twelve hundred members that completed the survey 62% said they would at least choose a Keto meal each day if it were available. That is an astonishing number and one that required us to react. So, our culinary team put together what we believe is the healthiest version of Keto on the market. You spoke and once again, we not only listened but we took immediate action.
Thank you for taking the time to read this and thank you for making us a part of our busy lives. Let's make this the happiest and balanced year of our lives.
Health is Wealth
CEO / Adam Friden