Good Morrow CFit Faithful,

And just like that the first quarter of 2019 is gone!  As usual there is much to talk about in the CF universe and the crazy world that surrounds us. Let us first share what's cooking in our kitchens.

We finally released our Catered Fit App! After nearly a year of development the app is now available in both the App Store and Google Play so go and download it if you haven't already.

Every day our mission is to make our members' lives better, more delicious and more enjoyable. That's why everyone in our company works hard to deliver on this every single day. On the culinary side of things, that means new menu items, exciting new add-ons and keeping up with the latest food-trends. In the last two years we also built out technology that allows you to choose your individual meals because we know you deserve more options. We also built an online member portal that allows you to manage your deliveries because you need more flexibility. We know that what you are really buying from us is time (the delicious meals are just a perk). Time away from shopping, prepping and cooking is time that we know you will reinvest into your own quality of life. That's why we launched our app! We are confident our Catered Fit member app will save you a few more minutes every day and make your Catered Fit experience that much more enjoyable. With everything that's available to you in the palm of your hands, we think managing your meals and schedule should be no different…We have so much pride in seeing that CF icon on your phones knowing we've made it even easier to have fresh, healthy meals delivered to your door and manage your Catered Fit meal plan.

This is an exciting time for us, and in honor of World Earth Day we have even MORE to announce. It has been a long road, but our new Earth friendly containers are in production and should hit our warehouse shelves by the end of summer and your doorstep not long after. The nature of our business means we have had to use a lot of single-use-plastic, this isn't because of convenience but because of health codes. We make efforts in many other ways to offset the use of our plastic containers including recycled bags, upcycling in the office and numerous other day-to-day things. But now we are making strides, not just for ourselves but for the meal delivery industry by becoming the first meal delivery company using containers made from plastics previously floating in our oceans. As a company based in Florida and California we LOVE our oceans, so this was an important move for us. These new containers are being custom made just for Catered Fit use which means not only will they be helping clean our oceans but they will also keep your food fresh and delicious.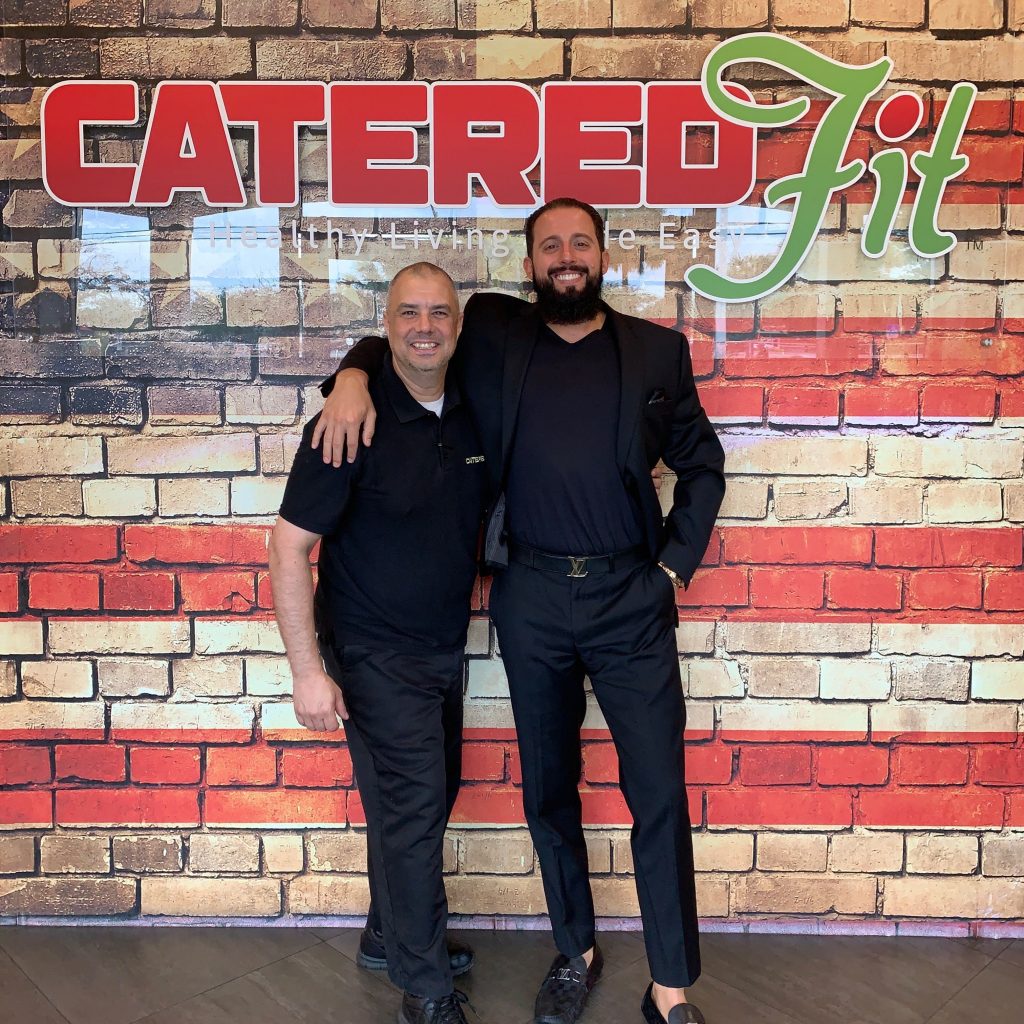 In the past I have talked about the importance of our team and how, besides our members, our Catered Fit family is the reason we do what we do. This month I wanted to take some time to highlight one of our stars, and one of the best people I know. Chef Anthony is our Director of Purchasing and it is no exaggeration to say the only thing bigger than his smile is his work ethic. He comes to us with a wealth of knowledge across the culinary industry and uses this experience every day to help us improve the service we provide to you, our members. He was an upper-level manager at Houston's Steakhouse for 24 years and was the Director of Culinary & Training at Doc B's (just to name a few) before walking through our doors in 2018. During his interview many moons ago, I asked Tony what led to him leaving those companies after so many years and his answer has stuck with me; He explained that he gave everything to those companies.That he worked 80-100 hours a week, lived out of a suitcase while opening up new locations, and always put the team first. But when push came to shove he wanted to be more than a cog in an operation- he wanted to work WITH people, he wanted to work somewhere his voice could be heard. Next time you take a look in your breakfast fruit cup and see a pitaya or fresh seasonal fruit, thank our man, Tony! He's the one sourcing local goods, finding unique international ingredients, working with the team on trendy items and helping our menus push ingredient boundaries. As you've read from me in the past, I've learned that the people you surround yourself with can make or break a business and Tony is helping us make this one! Welcome home Tony!


Health is Wealth,
Adam Friden
CEO, Catered Fit

Current read: Built to Last: Successful Habits of Visionary Companies by James C. Collins and Jerry I. Porras

Must watch documentary: One Nation Under Stress, Sanjay Gupta