Happy New Year Familia,

I hope all of you got some much deserved time off this past holiday season and made some memories with your loved ones. That's what the holidays have always been about in my house; togetherness. Okay, togetherness and food comas! 2018 was definitely the best year of my life.  I married my bestie, picked up a few healthy habits (yoga and lots of reading), expanded our brand throughout all of Southern California, and even provided hundreds of thousands of free meals to battered women, children and homeless. In the midst of all that excitement we also managed to increase our sales to heights most never thought could be possible. Well, 2018 is gone now, so here's what excites me most about 2019!

As many of you may have read, we are about to replace our BPA free American made containers for a different American made container, comprised of lots of recycled ocean plastics. We are also soon to launch our nationally shipped meal program. That's right, the same healthy, convenient deliciousness Catered Fit is known for, is coming to doorsteps nationwide! We will also be launching our CF app that will make our service that much more convenient for all of you.

One of my biggest goals in 2019 is to make our company (and I mean OUR company) the best place any of us have ever worked. All of your loyalty as members is being reinvested into the health and happiness of our ever-growing team. I know that when a company puts their team above all else, the team will in turn put our loyal customers above all else.

CEO Adam Friden serves mimosas to CF staff on New Years Day
We already offer some of the most competitive wages in the industry, weeks of paid time off for everyone, and quality health and dental insurance. A few years ago I would have said the company had done everything it was obligated to do for its employees and that all the focus going forward should be on growth and profitability. Well, now I know better, I know that we can do more and so we will. As of February 1st, we've added an even better health insurance package that is not only more affordable but also includes dental and mental health coverage. Being able to provide mental health coverage is quite possibly the most rewarding thing I have ever done.

The goals for 2019 are massive, and as we continue to grow and build (the company and our team) it is all with the same foundation of delivering on our mission to our members as well as our employees. We have more birthday parties, office games, family-meals, goals/resolution boards, and overall each day build our team into more and more of a family.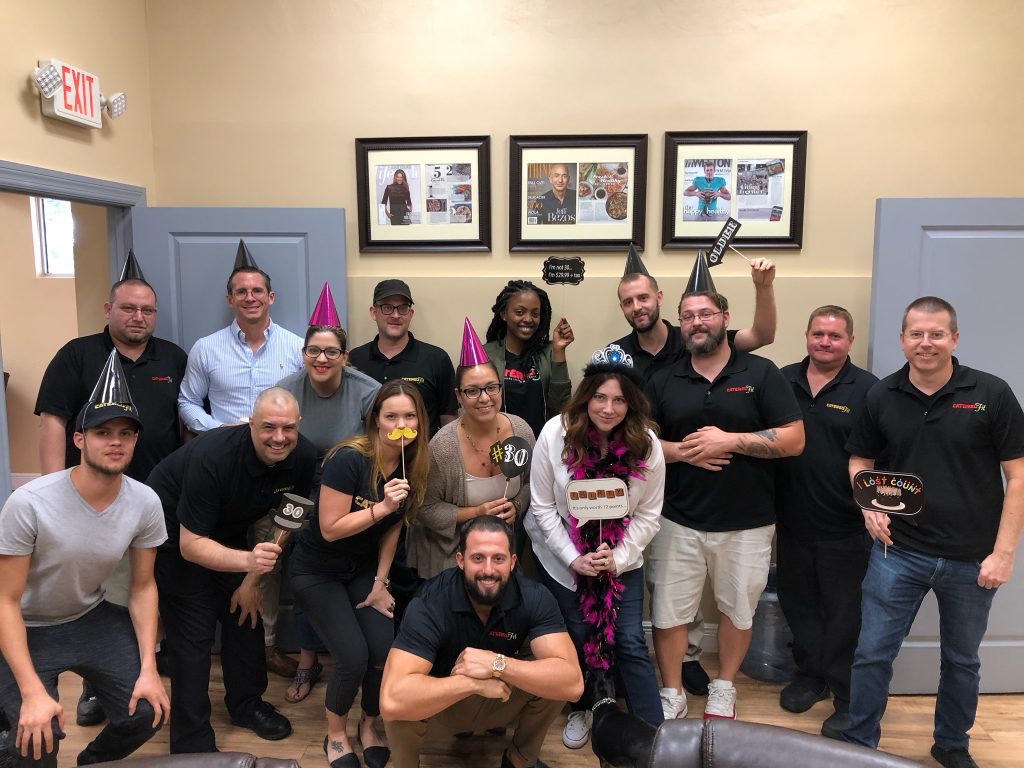 I am more sure than ever before that by focusing on the team and providing a vibrant, diverse, enjoyable workplace culture, that we are able to provide the highest quality of service to our members. We know food is personal, and it is our belief that food made in an environment of comradery, friendship and yes, even love, can be tasted in each bite. It's our honor to be welcomed into your homes (and stomachs) each night.

None of this would be possible without all of you and for that, all of us here at Catered Fit are extremely grateful.

Health is Wealth, friends.
Adam Friden
Favorite read of the month is "Sapiens"

Must watch documentary of the month "The evil we know" on Netflix