Hola CF Familia,
Is it December already? This year has absolutely flown by! Looking back on the year that was gives our team much to be proud of and, as usual, just as much to continue to improve upon in the New Year. In 2018 we invested heavily in our logistics technology so that everyone would receive auto-generated text messages when their food arrives. We also launched a new dessert line, a kid's meal plan and a new line of coffees and teas! Our entire team now receive up to two weeks of paid time off, paid sick leave and we've welcomed several new team members into our company shareholder program. I have never been more proud of our service and have certainly never been more proud of how well we treat EVERYONE on our ever growing team.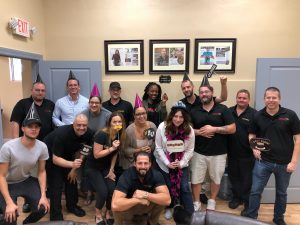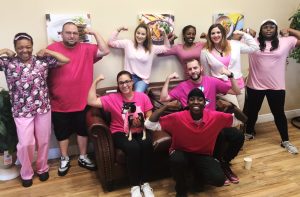 As the saying goes "it takes a village". Our team works seven days a week (yes, our kitchens and/or offices are open every day!), three hundred and sixty-three days a year, to provide our level of service. After 8 years in the industry, our focus hasn't changed. It is, and always will be, providing the highest level of quality meals delivered daily to your homes. We appreciate you letting us into your lives, and that's why as we get ready to enter 2019, we are more dedicated than ever to aim higher and improve the service we all know and love.
The Other Guys
With that said, we also pay attention to what our competitors are doing in the marketplace. To this day we are still the only company that delivers fresh food DAILY. Our competitors deliver two or three times per week and deliver multiple days of food in bulk. The misconception is that those two or three days of food were all cooked the day they were delivered and that could not be further from the truth. When other services deliver multiple days of food to you on Sunday night or Monday morning, most of those meals were cooked on Friday and Saturday, so by the time you open your first meal Monday morning it is literally 72 hours old. That is not fresh. If those companies were charging less for their far-from-fresh meals that would be one thing, however, they are all charging between $11-$13 per meal!
Why choose Catered Fit?
If your meals aren't delivered daily, they are not FRESH. Aside from delivering only a few times per week, other services are also charging way more to deliver the meals that have been stored for days. Our goal from day one was to provide a superior product and service at an affordable price. Delivering fresh food daily is our largest expense, and one of our most powerful competitive advantages- at least I hope many of you see it that way. I personally would not enjoy food that was left over from several days ago, so I would never expect any of you to either. If the other companies were charging discounted rates for cutting their costs by only delivering a few days a week, that would be one thing. However, the other guy's average price per delivery in the marketplace today is between $5-$8 per delivery. Charging way more to deliver way less value is definitely not our philosophy.
New Features
Enough about "the other guys" already! Here are a few new features to our product and service I am most excited about for 2019. We will soon be launching our Catered Fit App in the app store. Our IT Team has been working tirelessly to build a customer facing app that will make your Catered Fit experience even more convenient and less time consuming, so that you can invest even more time into your friends, families and personal lives. I am most excited about the new containers we will be switching to in 2019. We are incredibly conscientious of our environmental impact and have finally, after a half decade of scouring the globe, sourced a product that will drastically reduce our environmental impact and help clean up our oceans as well. In Q1 of this coming year, we are switching to a recycled plastic container, 50% of which is derived from recycled ocean plastic! My inner "tree hugger" is dancing atop my desk right now!
Thank you!
Thank you all once again for your loyalty and support. I am going to end this month's note with a new twist; my recommended book and documentary of the month.
Must watch documentary of the month: Stink! on Netflix
"Stink! opens with a foul smell and a pair of kids pajamas. And a single father trying to find out what that smell could possibly be. But instead of getting a straight answer, director Jon Whelan stumbles on an even bigger issue in America, which is that some products on our store shelves are not safe — by design." -IMDB
My book of the month: Conscious Capitalism by Raj Sisoda, Founder of Wholefoods Market
"Read this book and you'll better understand how four specific tenets—higher purpose, stakeholder integration, conscious leadership, and conscious culture and management—can help build strong businesses, move capitalism closer to its highest potential, and foster a more positive environment for all of us." -Google Books