Spirulina- at first mention of the word, it's hard to know what to think, and even more shocking when you learn that spirulina is microalgae. And not just any microalgae, but one of the oldest life forms on earth. Some say spirulina is the world's first superfood… and if you know us, you know we LOVE a good superfood!
Not only is this microalgae known for its super effects, it's also super on trend this year. People are adding it to everything from smoothies and juices to salad dressings and even desserts. Spirulina, the superfood of the sea, has a taste somewhat sulfuric and seaweed-like but the health benefits packed into this protein-rich algae are definitely what all the fuss is about.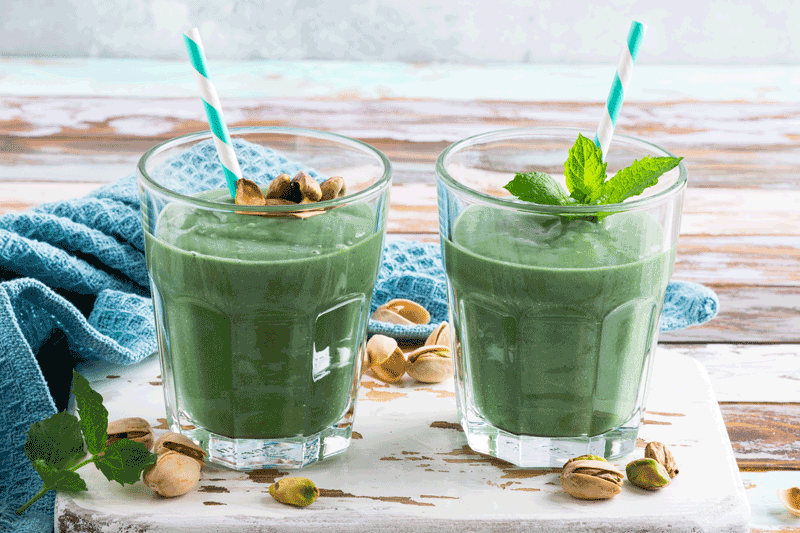 Top 5 Health Benefits of Spirulina
Weight loss

People interested in weight loss are raving about the effects of spirulina. Participants in a study who added two grams of spirulina to their diet daily (over the course of three months) experienced significantly reduced BMI, lowered blood pressure and increased weight loss.

Curbs cravings

Spirulina is excellent in curbing cravings! Have you ever been hit with that midday hunger pang, and you don't have a Catered Fit meal or snack to get you through it? A teaspoon of spirulina between meals can reduce cravings in the long run if taken regularly.

Stay sharp

Feeling drained, exhausted and spaced out – spirulina is your superfood. It contains natural iron (that unlike other forms of iron does not cause constipation). And it supports your brain function and energy metabolism.

ZEN out

This might sound counterintuitive as the last point mentioned mental focus, BUT if you're feeling wired spirulina can help you find your zen. It contains thiamine which supports your nervous system and a balanced psychological state.

Plant protein

Spirulina contains between 50- 70% complete protein! Spirulina is super for many reasons, but our favorite is that it contains ALL essential amino acid. Spirulina also has a higher Protein Efficiency Ratio – its protein is 4x more absorbable than protein that comes from beef.
This is definitely our favorite new (and old) superfood! While we don't have any spirulina on our menu (yet) keep an eye out to get this protein packed algae delivered right to your door! The benefits of Spirulina are ENDLESS. Don't wait for us, while we still have fun things cooking, we recommend trying it yourself!