Happy Friday Fam,
Another month has come and gone and we have officially reached this year's midway point! I always have so much to share with you that I believe is of value and I often have to narrow down my list of topics so that I don't ramble on for too long. This month however, it was easy to decide. June is "Men's Health Month" and "World Hunger Month", two topics that touch all of our lives in one way or another.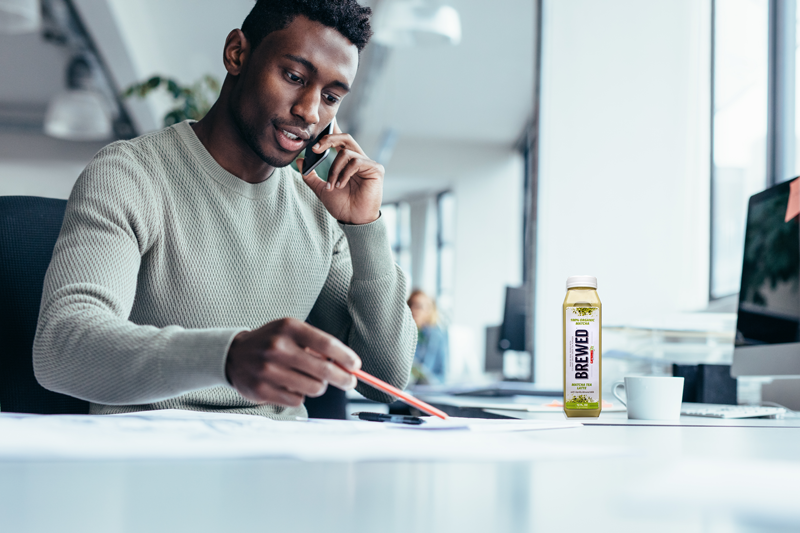 Being human means being flawed. Accepting the flaws in one another and instead focusing on our strengths is one major key to living a happy life surrounded by supportive loved ones. With that said, I am going to go against the grain here and say that a "dad bod" is not anything that should be embraced! While the phrase has become a jovial way of making light of different body types it has also become an excuse men use in letting themselves take less care as they age. It is no joke what happens to men that accept their "dad bod" as par for the course in aging. Belly fat, aka visceral fat, is the precursor to virtually every disease ravaging the Western World. Visceral fat allows for toxins to seep directly into our vital organs. Men with round bellies live substantially shorter lives on average than do men with flat bellies. A fat belly leads to a weakened heart later in life and heart disease kills more men than any other disease on Earth. That's why I say, embrace being a dad, but your "bod" doesn't have to suffer!  Here are a few tips for the fellas to avoid or eradicate their "dad bods".
Build a strong core! A strong core will help us avoid lower back and mobility issues as we mature like fine wine 💪. You don't need a Bowflex or a world class trainer to achieve such a lofty goal, you just need a little effort and a few less excuses. Get it done early, boys. Wake up, drink some water, do 3-4 sets of crunches and leg raises on your floor then go run around the block for twenty minutes before you go render yourself immobile at your desk all day. Don't get discouraged either- it isn't easy to go from nothing to something, start with what you can and build yourself up to it!
Now that you fellas have begun building a strong sexy core that everyone around you is sure to swoon over, let's discuss some super simple yet effective diet and lifestyle tips. The reality is, our metabolisms have either begun to slow or are in full blown crawl mode by the time we reach "dad bod" age. I suggest you mix in some healthy snacks in between your meals everyday. Our metabolisms are designed to digest as many as six small meals daily. Most of you are getting your three main meals in per day but when you do the math you can see that there are long gaps of many hours in between meals. Long gaps in between meals tend to slow your metabolism. A slower metabolism leads to belly fat and belly fat leads to wearing a tee-shirt in the pool and then premature death. Let's say NO to pool shirts AND to early death, fellas.  Once you've implemented some healthy snacks into your diet, try some green tea or matcha milk (we happen to offer them👅💦). Green Tea is incredibly high in antioxidants and has been proven to reduce the chances of developing prostate cancer. Prostate cancer is the second leading killer of men worldwide so drink up! You have nothing (but belly fat) to lose and only years to gain!
Like I said, in addition to Men's Health Month, it is also World Hunger Month. While it might include the word 'world', "world hunger" isn't a totally foreign problem. While there are still many parts of the world with little or no food, you don't have to look past your city or state to find lots of hungry and impoverished people right here in the US of A. As my Momma always told me, charity starts at home. As many of you could imagine Catered Fit sells and delivers tons of food every week, nearly 50,000 meals to be exact, and we are proud of that fact, but more importantly we are proud of the work we do outside of our kitchens, because for us, food should never go to waste. In both Broward County and LA County we currently donate thousands of meals every week to battered woman and children and homeless veterans. (Check out our post on Catered Fit Delivers, our mission to help the community.) While the inner hero I strive to be wants to save the world (or at minimum, feed it) the realist in me knows that I can at least help the communities I live and work in. So I turn the question to you, what are some of the most impactful local charities that could use our help?  Please share your suggestions so that we all can continue to make a positive impact on OUR communities.
Until next month Fit Fam✌🏻
Health is Wealth,
Adam Friden / CEO