Meet Ceinwen Harvey
Ceinwen "CW" Harvey is our Chief Operations Officer. Basically, there's no part of the company that she hasn't worked in. She joined the team in 2012 as a Demo Rep, quickly fell in love with the brand and worked tirelessly to grow it. From marketing to customer service, logistics manager to operations director, in the last six years she has worn every hat. (And wore them all fabulously!) CW eats, sleeps and breathes Catered Fit, and there's not a day that goes by someone doesn't ask themselves WWCWD "What Would CW Do".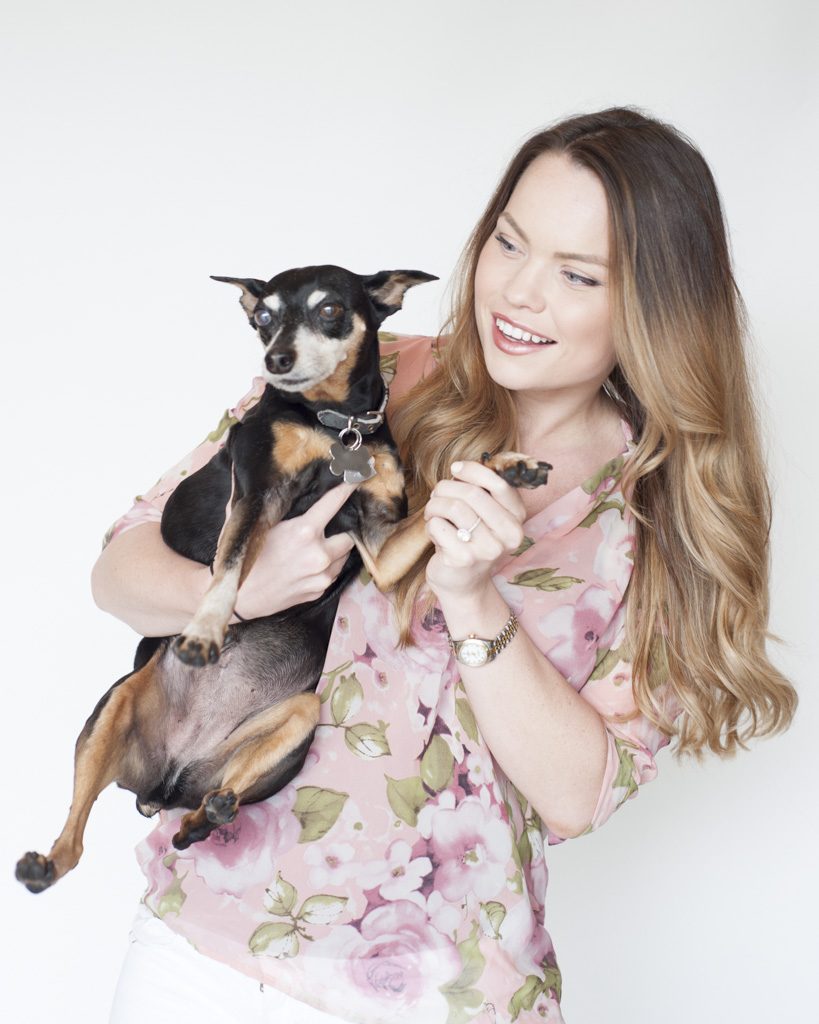 Q: What is your role at Catered Fit?
A: Chief Operations Officer, but in a company like this, I have an active role in so many departments.
Q: Do you have a nickname in the office?
A: My name is Ceinwen (pronounced kine-win) It's Welsh!  But mostly everyone in the office calls me CW or "Dub" for an even shorter version. CW was actually a nickname given to me by the CEO Adam and it just kind of stuck!
Q: If you could pick one thing for Catered Fit to turn into a book/TV show about the company, what would it be?
A: I wouldn't pick just one thing. This whole company always has something interesting going on that would make for great tv! From the kitchen team to customer service, there is such a fun dynamic of interactions that there is no doubt we would have great ratings.
Q: What are 3 words to describe working here?
A: Engaging, Entertaining, Exhilarating (I don't know why I stuck with E's there, but ENJOY!)
Q: Any random facts you could share with us?
A: Catered Fit has delivered more than 5 million meals since opening its doors… and I've delivered a few of them myself!
Q: Do you have a favorite quote?
A:  "We don't inherit the world from our ancestors; We borrow it from our children." This is so important to me and even lends itself as to why I lead a vegan life.
Q: How do you define success from your team? For yourself?
A: I am a big believer in measuring effort as well as output. It isn't black and white, but comes down to creativity and approach to problem solving as well as doing your job in a way that positively impacts the people around you. I believe firmly in proactively problem solving, if a team member comes to me with a solution, that's a win in my book.
Q: What do you love about working here?
A: That I get to do something different everyday AND my dog comes to work with me!
Q: What's your favorite Catered Fit meal?
A: Absolutely the Chana Masala! Such a flavorful dish!
Q: What's your proudest moment at Catered Fit?
A: January 1st, 2017 when we made our first deliveries in California. It had been years of hard work leading up to that point, and not without a few hurdles. It was so special and I was so proud when we got all of our meals in bags, bags in cars and cars on the roads.
Q: What's your go to karaoke song?
A: I would say I'm not much of a karaokier, but I do love Ain't No Mountain High Enough so let's go with that!
Q: Who inspires you?
A: Emma Gonzalez, one of the survivors of the Parkland shooting. I find her so inspiring. What she and her classmates overcame and continue to do in efforts to end senseless gun violence, WOW. What an inspiration!
Q: What does leadership mean to you?
A: One word. Accountability.
Q: What do you do on your days off?
A: I go to the beach and eat vegan pizza!
Q: Invisibility or ability to fly?  
A: I am going to pick a different one and say telekinesis. I can't think of anything cooler than being able to control things with my mind.
Q:What would you do for a career if it wasn't this?
A: I would be a vegan baker and own a little shop! I am not sure what kind of skills I have, but I think it sounds like a fun thing to do! You can definitely see my influence on our vegan menus.
Or… Maybe something medical. It's the office joke that I am better than Web MD.