Kathy Reyes is our California Office Administrator. She assists our Human Resources Manager with our rapidly growing California staff. Kathy started with Catered Fit exactly a year ago, May 2017, and as soon as I (CW Harvey – check it my spot light here!) interviewed her, I knew she was the one! Kathy is so full of positivity and happiness, I don't think I have EVER seen her without a massive smile on her face. She handles the toughest of employee situations with ease. She's always going above and beyond to make everyone feel welcome and a part of the team. Kathy's energy is absolutely infectious, and trust us, it's an infection you wouldn't mind catching!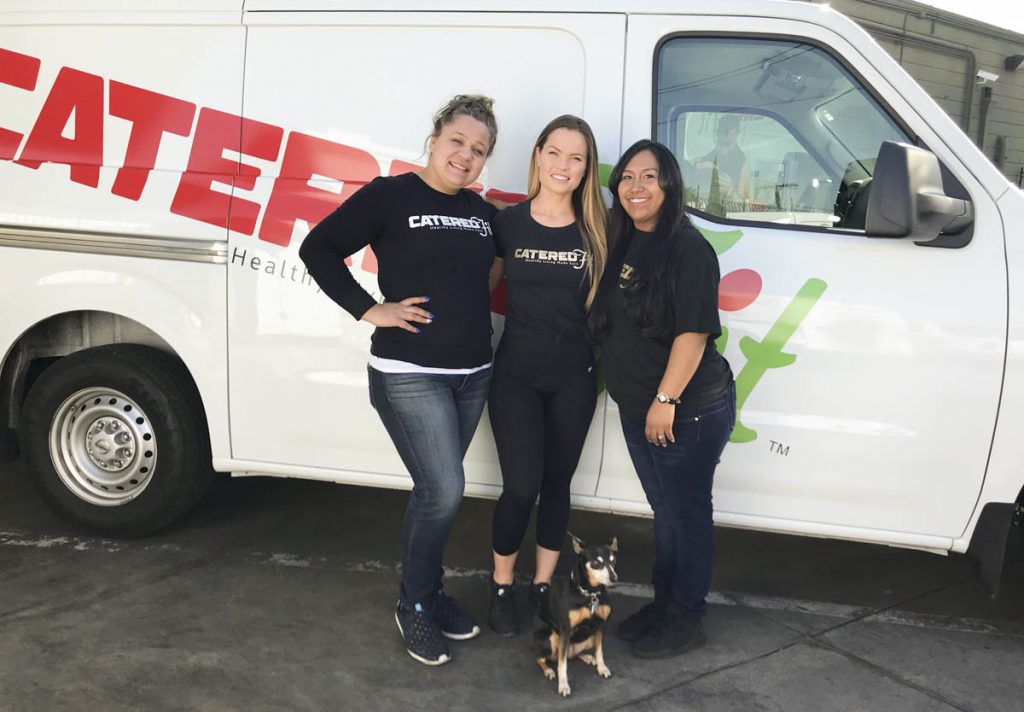 Q: What is your role at Catered Fit?
A: My role at Catered Fit is Office Administrator and Human Resources Assistant.
Q: Before working at Catered Fit, what was the most unusual or interesting job you've ever had?
A: Before working at Catered Fit I worked at Life Alert.  That was definitely interesting because I was speaking to so many people daily and the situations were always different.
Q: What are 3 words to describe working here?
A: Three words to describe working at Catered Fit: challenging, exciting, growing
Q: What do you love about working here?
A: What I love the most about my work is that I get to do a little bit of everything that goes on in our operation. I work from the California kitchen so even though I am not the one cooking, I am onsite so I get to communicate and work with our whole CA team!
Q: IPhone or Android?
A: Android and I love it! I know this is a divisive question, but I love my android and I am never going back to an IPhone.
Q: What aspect of your role do you enjoy most?
A: Never a dull moment. Every single minute of every day there is something to do and there is always something fun and exciting going on in the office.
Q: What do you do on your days off?
A: I definitely would be kidding myself if I said I wasn't doing housework… On my days off I take care everything I need to for the week and of course have plenty of play time with my boys!
Q: Invisibility or ability to fly?
A: No question! Definitely fly! Think how easy it would be to avoid this LA traffic
Q: What would you do for a career if it wasn't this?
A: Medical coding / billing is probably what I would be doing if I wasn't here
Q: What's your favorite word and why?
A: Awesonderful is one of my favorite words, I just like how it sounds! I know it's not a real word, but I say it to my kids and they always laugh!
Q: Any upcoming travel plans?
A: In the next year I plan to visit Hawaii and I can't wait