Here we GROW again… San Diego, we're comin' for ya!
We are thrilled to announce that beginning June 25th we will be serving up freshly prepared, macro-nutrient balanced meals, and delivering them right to your door. Our mission is simple- We create perfectly portioned, gourmet meals that are cooked fresh and delivered daily at an affordable price. We started delivering fresh meals in South Florida in 2010. and in January 2017, we made our way out to the west coast, planting roots in Van Nuys, California. Now we're headed your way, San Diego!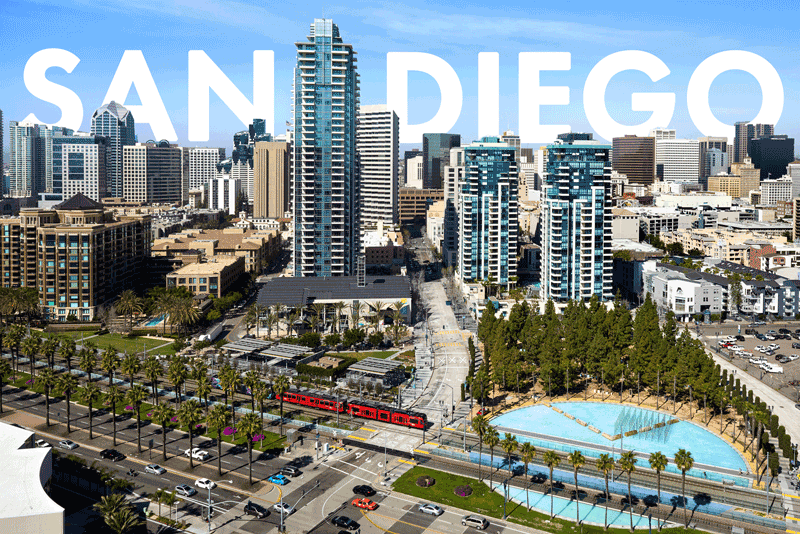 We think you'll love our food, but more importantly, we think you'll love the amount of time you save. Wondering what you can do in San Diego when you aren't shopping, prepping, cooking or cleaning? We've got a few ideas…
The San Diego Zoo:

San Diego is known for a lot of great attractions, but probably the most well known is the San Diego zoo. The San Diego Zoo is not only one of the largest zoos in the USA but also houses one of the largest collections of rare and endangered animals in the world (3,500 to be exact!)
Gaslamp Quarter:

The Gaslamp Quarter's 16 blocks are peppered with Victorian-style buildings that now house a variety of shops, art galleries, theaters and trendy restaurants, not to mention plenty of bars and clubs. The area stretches from L Street all the way up to Broadway, including Sixth, Fifth and Fourth avenues as well as out to First Avenue at G Street.
La Jolla Cove:

La Jolla Cove may not be much in terms of a beach, but its striking beauty and snorkeling reputation more than make up for it among recent visitors. The site is an ecologically protected area that is home to vibrant wildlife both in and out of the water. In fact, it's not uncommon to spot sea lions hanging close to the cove's bluffs and tide pools.
Torrey Pines State Reserve:

Want to see what San Diego looked like at its founding? It's at the Torrey Pines State Reserve. This oceanfront reserve features 1,750 acres of unspoiled land, protecting the unique topography and various types of flora present from way back when, including the Torrey Pine, America's rarest pine tree.
Balboa Park:

Home to the renowned

San Diego Zoo

. this 1,200-acre park is the city's cultural hub. Located in downtown San Diego (about 2 miles north of the city center), Balboa Park is a great place for a stroll, bike ride or picnic. Wander around the park's many gardens while admiring the intricate Spanish-Renaissance architecture that permeates the grounds (the best examples are the California Building and the House of Hospitality).
San Diego, are you ready for the freshest most delicious meals delivered right to your door?! Throw away your dishwasher (okay, don't really do that) because you definitely won't need it any longer. Getting started with Catered Fit is easy… choose from one of our meal plans, Classic, Meatless (Pescatarian, Vegetarian or Vegan) or Paleo and let us know how many meals you want per day. Want to shake things up a bit? No problem, go with our Combo plan to mix and match meals.  And did we mention that you can pick your meals? In our member portal you can manage your account, select your meals and schedule your deliveries!
Now's your chance to order and SAVE! San Diego residents who pre-order their meal plans using code SANDEIGO35 will save $35 on their first meal plan. Don't wait! This offer won't last long.