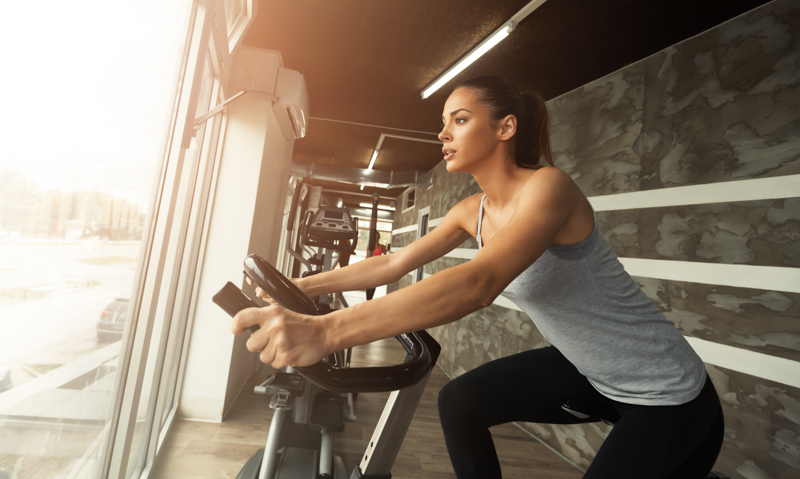 Regular exercise is something that every person needs if they want to be as healthy as possible. While what you eat matters, the fact is that you're not going to be fit as a fiddle if you don't work out regularly as well.
While you can work out almost anywhere – including your home – getting enough exercise often means going to the gym for busy people in Miami.
When it comes to picking one from among the vast number of Miami gyms, there is no one-size-fits-all spot that's right for everybody. Here's a look at some of the best gyms – for different reasons – in the Magic City metropolitan area.
Located in the heart of Coral Gables, Metropolis Fitness has long garnered a reputation as one of the best gyms in the Miami area. Offering everything from cardio workouts to strength training, Metropolis Fitness rises about the rest by offering more than 70 group classes per week.
Even if you're not the group class type, Metropolis Fitness is a great place to work out alone. Ample space and a clean environment make Metropolis one of the go-to Miami gyms for local residents.
At David Barton Gym, the slogan that you'll hear everywhere is a simple yet admirable one – "look better naked." If that philosophy seems to be one that rings true with you, David Barton could be just the place to get your workout on.
Located in downtown Miami, David Barton gym is a state-of-the-art yet minimal space that features everything from Pilates classes to cycling, boxing and fight training. If you're looking for a private trainer, you will find no shortage of them here.
While most Miami gyms these days offer month-to-month memberships, it seems that David Barton Gym only wants people who will make a commitment. If you love the vibe of the place that shouldn't be a problem, but make sure you're in it for the long-haul before you sign the contract.
Equinox is not the gym for everybody, but if you want a fast, efficient workout in a state-of-the art environment, it could be the right place for you. This unique gym features everything from cardio machines and free weights to barre, kickboxing, Pilates, dance and martial arts classes. Equinox even has a juice bar and a spa to help you relax and feel your very best pre-workout or post-sweat.
Located on popular Biscayne Blvd. in a busy shopping center, this location is also perfect for picking up anything you need before or after your workout. That must be why so many busy professionals seem to populate the gym nearly around the clock.
SoulCycle might be located in Coral Gables, but it isn't like any of the other places you can go and work out in the area. Focusing exclusively on indoor cycling workouts designed to help you blast fat and build muscle, SoulCycle is more of a movement than a workout for some.
From slogans on the wall to the routines that will help you burn 500 or more calories in a single session, SoulCycle isn't for the occasional gym-goer. However, it offers an amazing workout that many people absolutely swear by.
Catered Fit
Visit Catered Fit to learn more about how you can get the most out of your membership at a number of Miami gyms by eating right. Whether you're looking to build muscle, slim down or just feel more energetic, Catered Fit can help with all of your dietary needs.