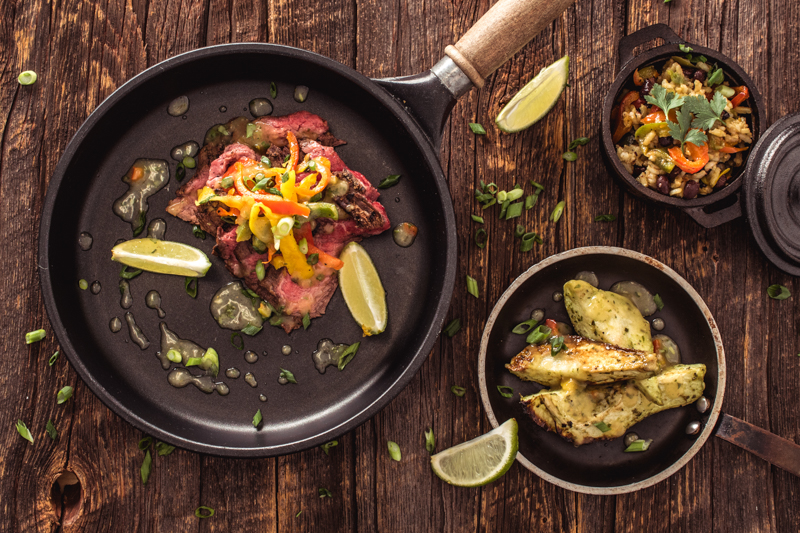 The Paleo "blogisphere" is a crowded one, with literally hundreds of bloggers offering lifestyle advice, recipes, and tricks and tips for successfully living a paleo lifestyle. If you simply start with a google search, you'll quickly become overwhelmed!
So, we've compiled a list of the best and brightest in the paleo blog world, and have highlighted what we think makes each of these blogs stand out among the competition.
Written by superstar paleo blogger Michelle Tam, with help from her husband and two adorable sons, NomNomPaleo has been around for a long time and has a devoted collection of followers. Her wildly successful cookbook and iPad app are a testament to her cooking skills, but the blog alone is an excellent starting point. With stockpiles of recipes broken down into meal categories, Michelle Tam is as reliable a paleo blogger as you'll find. Her recipes are absolutely dependable and most of her food is simple enough for everyday home chefs to prepare.
Juli Bauer has a very specific style, and most of her recipes are posted on the tail end of long, cutesy, millennial-style chatter about fashion and workouts. But when it comes down to what matters – the food – Juli is all business… and business is good! She's a ferocious baker, often praised for her paleo treats, but pay attention to her slow-cooker fare and salads as well.
Diane Sanfilippo is the New York Times bestselling author of "Practical Paleo," and "The 21-Day Sugar Detox." She co-hosts a great podcast, "Balanced Bites," with Liz Wolfe, and her popular blog is absolutely packed with information. She has tons of recipes, videos, and tips and tricks for everyone from the Paleo newbie to the seasoned primal eater.
Mel Joulwan has two successful cookbooks under her belt, and her angle is simple: use spice blends and exciting, explosive flavors from around the globe to add variety and nuance to your paleo diet. She's an affable pro, with plenty of practical advice and tried-and-true methodologies for turning plain ingredients into truly exceptional meals. If you need a way to liven up that head of cabbage that's been rolling around in your crisper for a week, this is the blog for you!
Bill Staley and Hayley Mason are the foodies behind Primal Palate, and their blog is one of the most beautiful on the web. With stunning photography and a unique and interesting layout, this is a site for people who truly love to cook and eat. They've sub-classified their recipes for folks with various other types of restrictions too, so whether you're avoiding nightshades or carbs or coconuts, this is an excellent blog.
Mark Sisson is a celebrity in the paleo world, and with good reason. He's a paragon of health and fitness, and his book, "The Primal Blueprint," is a scientifically-sound examination of the paleo lifestyle. His blog covers success stories, food and fitness, and is an all-around resource hub for folks new to the paleo world. With an appealing combination of pop-culture appeal and hard science, it's easy to see why Mark Sisson is a leader in the paleo movement.
Catered Fit
Starting with these blogs will help you to find some favorite resources for recipes and beyond. When you're done, check out Catered Fit for a meal delivery plan that fits your paleo lifestyle. If you're looking for weight loss help, an edge on the fitness competition, and/or to drastically improve long-term health markers, Catered Fit can help. Contact us today!